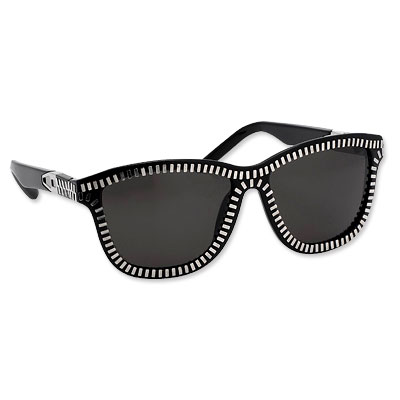 OK I know I just said I was going to the sauna but right before I was about to close my computer, I saw this beautiful little thing on
Instyle
. Alexander Wang for Linda Farrow Zipper Sunglasses.
As Rachel Zoe says...I DIE!
I VANT I VANT I VANT!!!!
Unfortunately my
BrutaLBudget
will never ever ever allow me to obtain this beautiful creature. Alas, I can at least enjoy the eye candy from a distance...online, as always.
Welcome to a day in the life.